Imaging platform
Institute of Molecular Biology and Pathology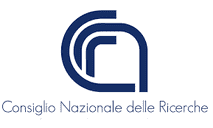 Visualizing cell dynamics
The IBPM microscopy platform hosts last-generation widefield light microscopy equipment and advanced imaging software for automated image analyses.
It supports versatile applications for both fixed and live cell samples and provides opportunities for coupling dynamic studies (time-lapse recording) with high resolution qualitative and quantitative image analysis.
The Center is open to external users, click here for access rules.
Applications
Time-lapse recording of cellular processes in live cells over days
Detecting intracellular molecular interactions
Reconstructing cellular and subcellular structures at 3D level
Quantitative analysis of imaging data
About us
The platform was first established in 2009 with support from Fondazione Monte Paschi, Fondazione Roma and Assicurazioni Generali S.p.A. It has since been supported by two dedicated grants from Regione Lazio and by the CNR Project "Impara - Imaging from Molecules to Preclinical Studies" funded by the Ministry of Education and Research for the development of National research infrastructures.  The platform is hosted at the Department of Biology and Biotechnology "Charles Darwin" of Sapienza University.
Members
Lia Asteriti

lia.asteriti@uniroma1.it

Vincenzo Costanzo

vincenzocostanzo10@gmail.com

Francesca Degrassi

francesca.degrassi@uniroma1.it

Giulia Fianco

giulia.fianco@gmail.com

Giulia Guarguaglini

giulia.guarguaglini@uniroma1.it

Patrizia Lavia

patrizia.lavia@uniroma1.it

Valerio Licursi

valerio.licursi@uniroma1.it

Federica Polverino

fede.polverino@gmail.com

Davide Valente

davide.valente@cnr.it
Sponsors